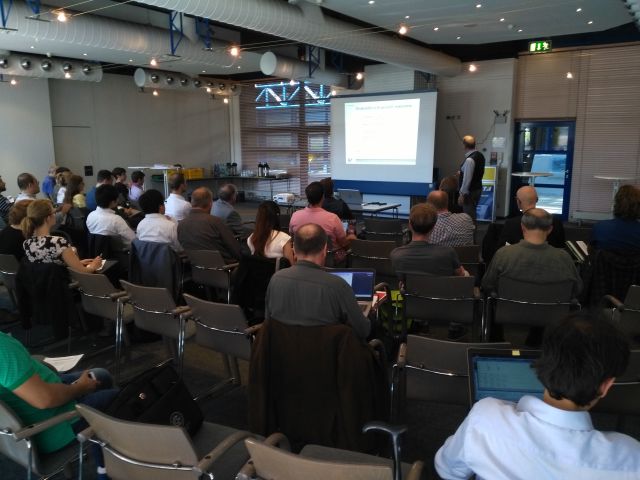 GTT Technologies yearly invites users of its software family to join the GTT Users' Meeting. The 22nd edition of the Users' Meeting this year will be taking place from June 24th to 26th and will be an excellent opportunity for users to share their experience on computational thermochemistry amongst themselves and with GTT's team of software developers.
Presentations on thermochemical applications show the broad variety of possibilities and its potential to improve basic academic research, industrial products and process development.
For an idea of the meeting's format, feel free to take a look at the records of previous meetings:
www.gtt-technologies.de/company/workshops/
We are planning three topical sessions:
Metallurgical Applications with a focus on CO2 avoidance and on aspects related to the circular economy
Combustion simulations with a focus on biomass
Salts with a focus on thermal storage
Additionally, we will offer a brand-new session called "Hands-on with GTT's Expertise", where you will be introduced to selected advanced features of GTT's programs, under the guidance of GTT's specialists. We are currently preparing the list of presentations, so if you are working on one of the topics and are interested in giving a presentation at the GTT Users' Meeting 2020, please contact us by sending an email to jr@gtt-technologies.de.
The Users' Meeting will take place from Wednesday lunch time to Friday lunch time. Participation is open to everyone and is free of charge, but please note that registration is required. The program for the Users' Meeting will soon be available on this site.
Registrations will be accepted until Monday, June 1st, 12:00 p.m.
Location:
This year's meeting will be held as usual at the Technologie Park Herzogenrath, Kaiserstrasse 100, D-52134 Herzogenrath-Kohlscheid, Germany, located about 7 km from the centre of Aachen. The closest train station is Kohlscheid, which is within 10 min walking distance.
FactSage Course
In the two days preceding the meeting, 22nd and 23rd of June, we will be offering a FactSage training course. The number of participants is 2 to 6, so please register as soon as possible via the online registration form.
Participation Fees:
The participation at the User's Meeting is free of charge. Drinks, coffee and tea will be served during the meeting. Please specify in the linked registration form if you would like to attend the dinner at the restaurant DEGRAA in Aachen on Thursday, June 25th (at own cost).
We suggest to have common lunch on Thursday in the Chinese-Mongolian Restaurant "Kaisergarten" (at own cost).
The fee for the FactSage course is 550 € (+ 19% VAT). Since the number of participants is limited, please register as soon as possible via the online registration form.
Accommodation:
Adequate, reasonably priced hotel accommodation is available in the area. For hotel and tourist information, please consult the web page of the Aachen Tourist Service.
Registrations for the Users' Meeting will be accepted until  Monday, June 1st, 12:00 p.m.
As every year, everybody is invited to take part at a Go-kart competition in the Friday afternoon after the meeting (at own cost). This year we will have a race against the clock. If you wish to participate, please register via the online registration form.